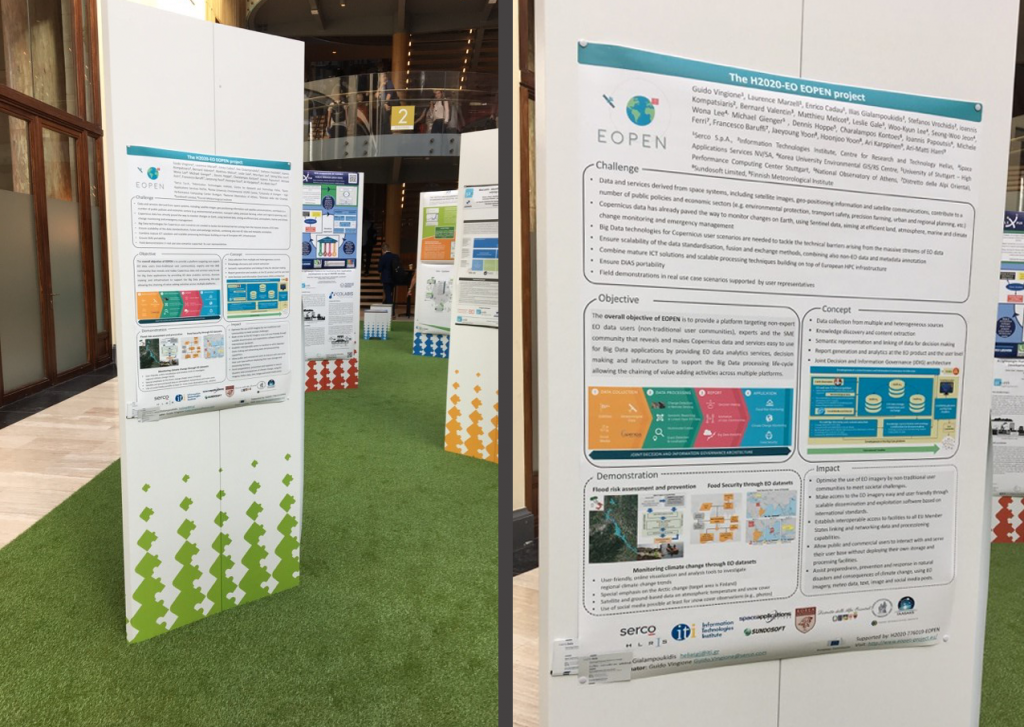 From 18 to 21 September, the European Commission, The Netherlands and Belgium held the 2018 edition of the INSPIRE conference in Antwerp, Belgium.
EOPEN participated with a poster session.
Discussions with other poster representatives was useful revealing that we should where public authorities are involved providing services (e.g. Flood warning) consider how Inspire should be addressed.
Some contacts were made and will be followed up.
There were a number of sessions on innovation.
One session presented the Fun Space 2.0 initiative. This initiative approaches users of EO from the non-EO point of view with students discussing problems with users and then discussing with a team of EO experts (industry support) to investigate how EO could help.
Discussions were also held with the initiators of the Phi-Unet: European Network of EO Lab within Universities which is sponsored by ESA.
On all of the above topics follow-up actions are planned.